Alcatel Onetouch 20.12D
Alcatel Onetouch
শুধু মাত্র একটি ফোন নয়, এটি ব্যবহার করা যাবে যে কোন স্মার্টফোনের সাথে, এটি একটি ব্লুটুথ ফোন।



Key Features
Super premium clam with chrome finish
See more on large 2.8" display
Capture your best with 3 Mpxl photos
Warranty
1 year manufacturer warranty
3-Days Replacement policy

100% Genuine Products
Delivered By?
Usually Delivered in 2-3 business days.
Cash On Delivery?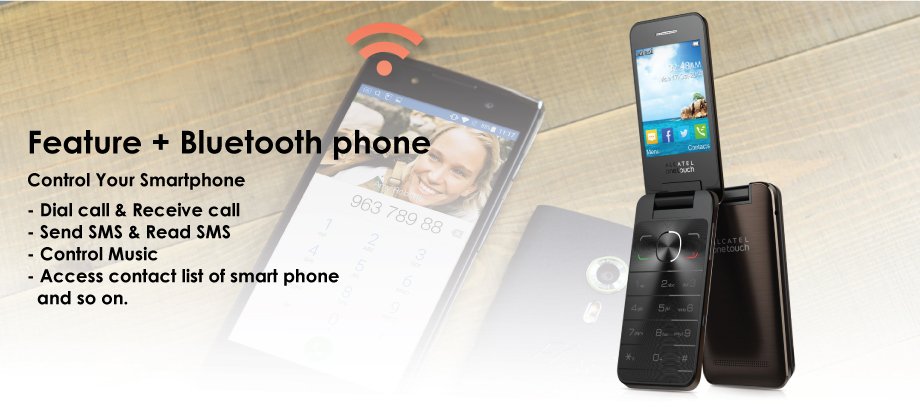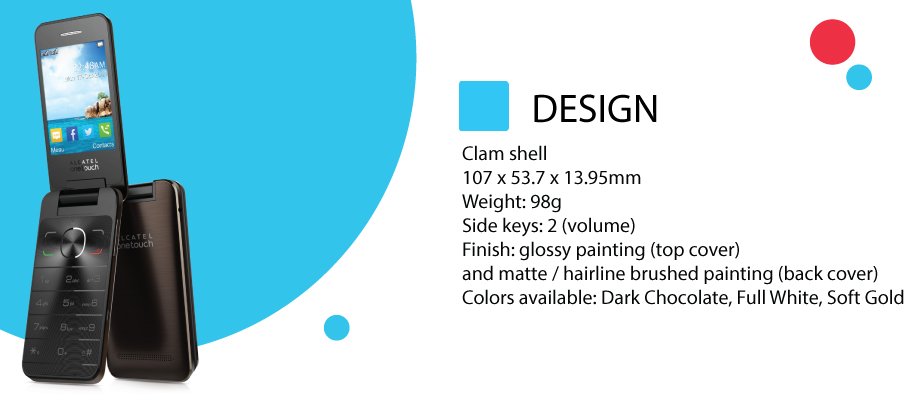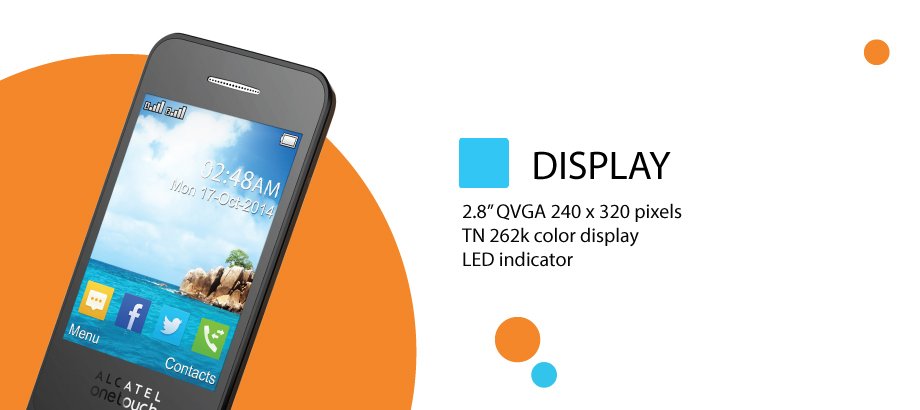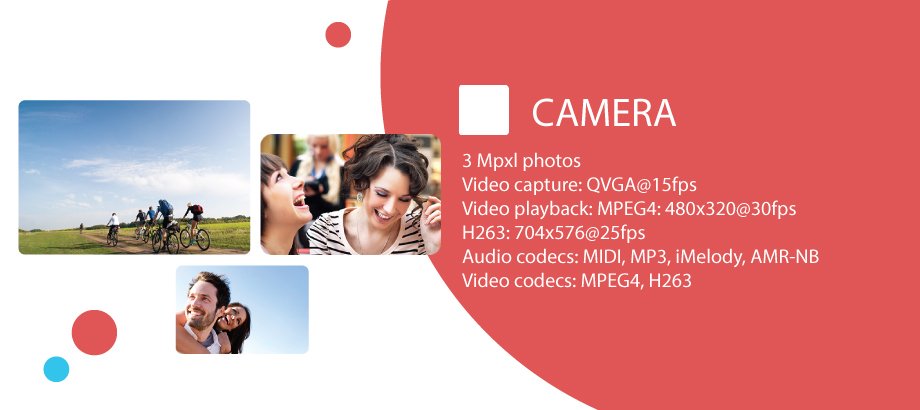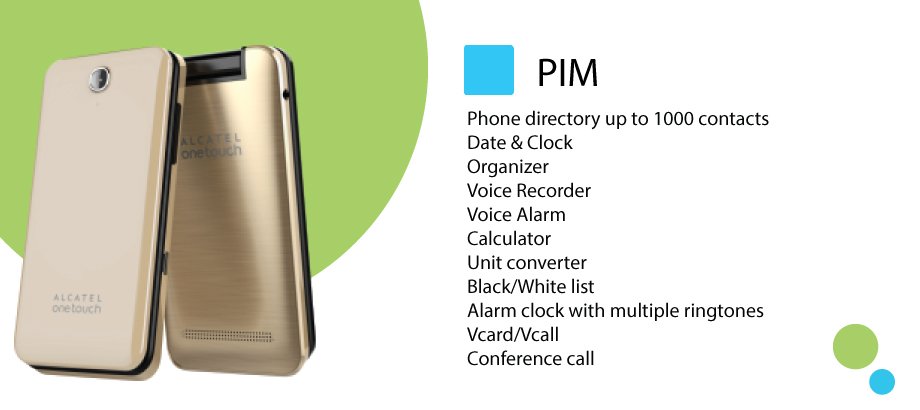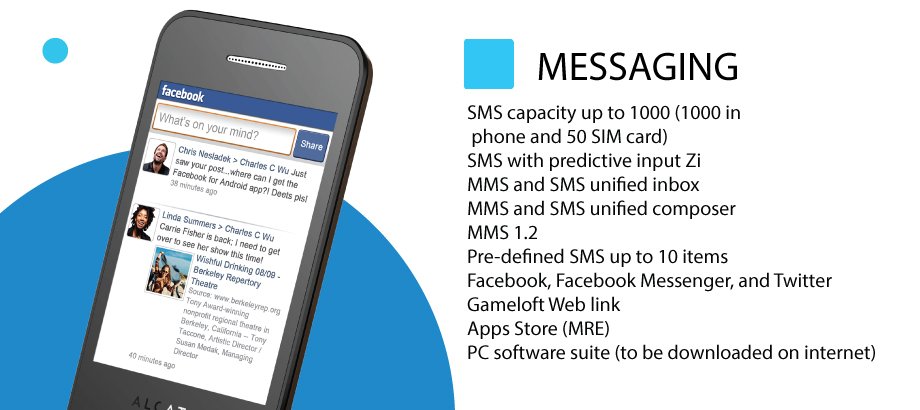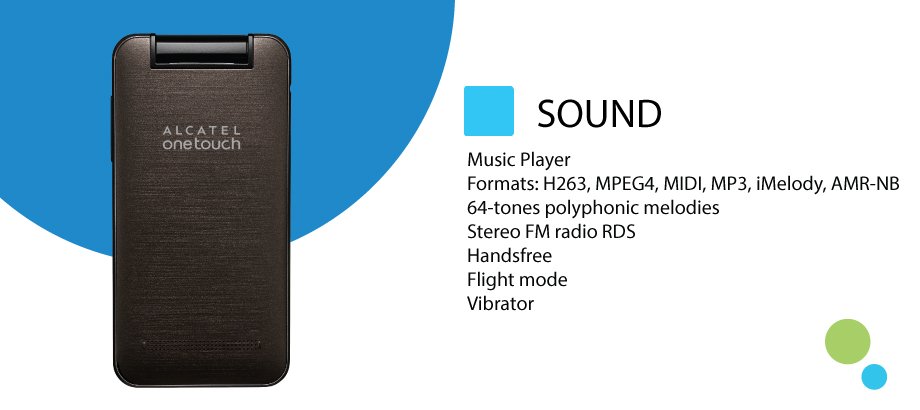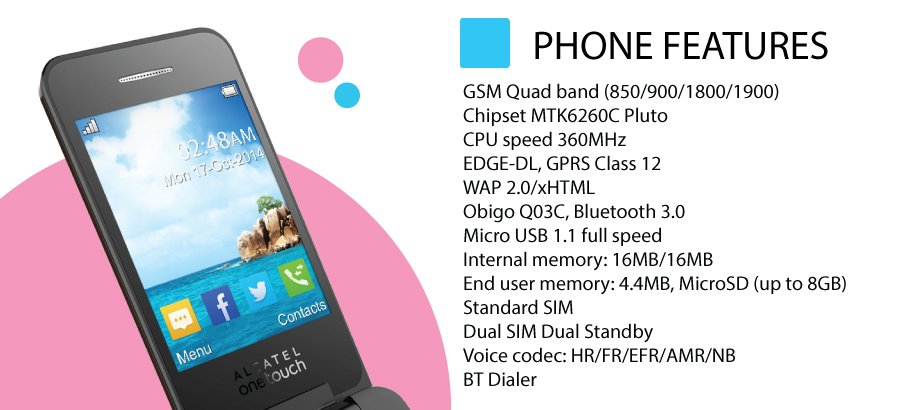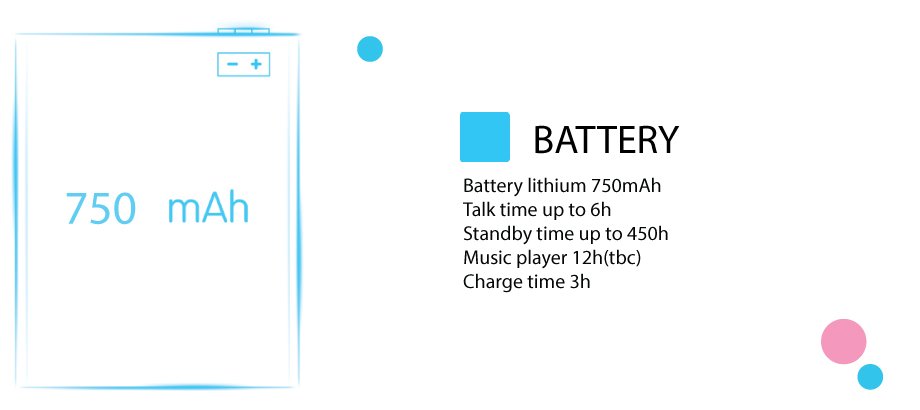 Change your style today…keep your fashion with the elegent Alcatel 20.12D. Featuring luscious design, impressive features. This folding phone build to redact well to customers. Talk with your love one, listen song, watch video, browse the internet the way that you like most. It will match with your taste perfectly. No need to think about another option. It will not late you do this. Because this will be your ultimate choice. Keep your lifestyle with this excellent folding phone. Everything will be beyond your imagination.
Usually Alcatel mobile Phone reputed for its better build quality. Alcatel 20.12D folding phone that launched in 2014. But still today its popularity stay as higher than before. So this measurement tells how much it is perfect and Ideal for any user.20.12D has many good building quality and structure like Alcatel 2051D that normally does not match with folding type phone. So in one word it's a perfect folding phone with smart qualification.
Now its time to know the qualification about this phone how much it is worth to buy. Actually what it has:
Display:
2 Volume side keys for easy control of volume and other function. Display 2.8 inch with resulation 240X320 pixels. TN 262K Color display with nice LED indicator. So it is a perfect smart folding phone.
Design:
Full Clam Shell Body. At a 98g wight its very light to carry easily. Big keypad on the body, smooth styled key you will love to access it. Top cover finishing with glossy painting and matte /hairline brushed back cover. Very much excellent look.
Camera:
Total 3Mpxl camera. As a folding phone, its quite enough. You can use MIDI, MP3, iMelody, AMR-NB. Video playback resulation with 480X320 @30fps. Video capture QVGA @15fps.
Battery:
750mAh lithium battery. Talk time up to 6h. Talk time up to 6h. Standby time up to 450h. No need to tensed about battery. Full charge time 3h or less. Music player total 12h(tbc).
Sound:
Excellent music player. Music formats H263, MPEG4, MIDI, MP3, iMelody, AMR-NB. I think nothing escaped. Total 64-tones polyphonic melodies. Stereo FM Radio RDS.
Messaging:
Total SMS capacity up to 1050(1000 in phone and 50 at SIM card). Pre-defined SMS up to 10 times Facebook, Facebook Messenger, Twitter gameloft web link. Apps store (MRE). PC software suite(to be downloaded on internet).
Phone Features:
CPU speed 360 MHz, Micro USB 1.1 full speed. RAM 4.4 MB expanded up to 8 GB via MicroSD card. Internal memory 16MB. Dual SIM. BT Dialer.
Related Products